Give this cute key chain to your always and forever man or woman.
This key chain is the perfect gift. It is hand-stamped by me.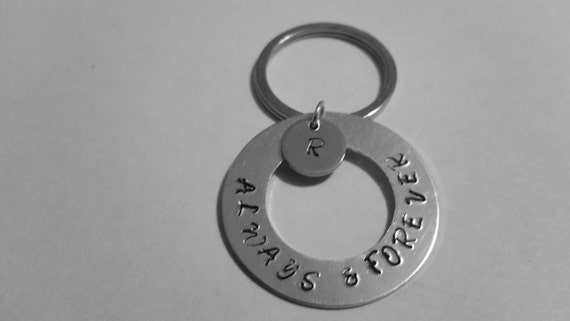 The tag is made of aluminum and it measures approximately 30mm.
The letter disc is made of stainless steel and measures approximately 10mm.
The key ring measures approximately 25mm.
Designs By Cherrae is where you would get this lovely key chain. More pictures are in my store.