This key chain makes a great gift for a military wife.
You can choose a letter disc of the spouse's initial or nothing at all. Check out the second picture to partially see how the key chain looks without the letter disc.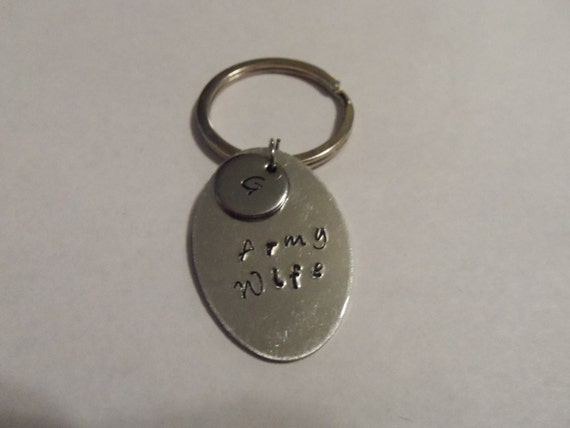 The tag is made of aluminum and it measures approximately 1 ¼ inches.
The letter disc is made of stainless steel and measures approximately 10mm.The key ring measures approximately 25mm.
Get your keychain at Designs By Cherrae.