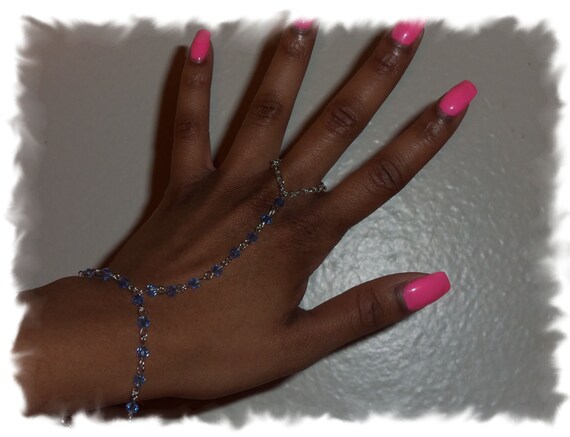 Own this beautiful sapphire blue finger bracelet. It fits comfortably around the finger and wrist. It's a must for any occasion.
Measurements:
7 ½ inches – wrist
3 inches – middle
3 inches- finger
The bracelet can be customized to your measurements.
Lt. Sapphire Blue Finger Bracelet with by DesignsByCherrae on Etsy.