This beautiful glass stone has been recycled and reused.  It comes from a lamp shade that had seen better days.  I just took the glass stone off and added a gold chain and clasps.  This is a cute little necklace.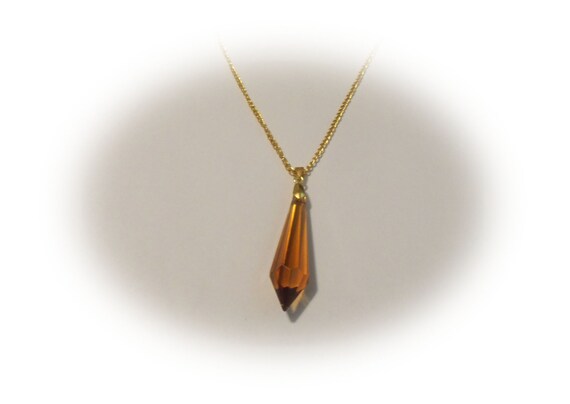 This lovely gold stone necklace makes a great gift. It hands from a gold plated chain. The glass stone itself measures approximately 2 inches. The chain the stone hangs from measures approximately 18 inches.
This wonderful necklace is one of a kind and is found in my Etsy shop at Designs By Cherrae.