I just love this necklace.  It is a lovely piece of jewelry.  Add this to your collection today!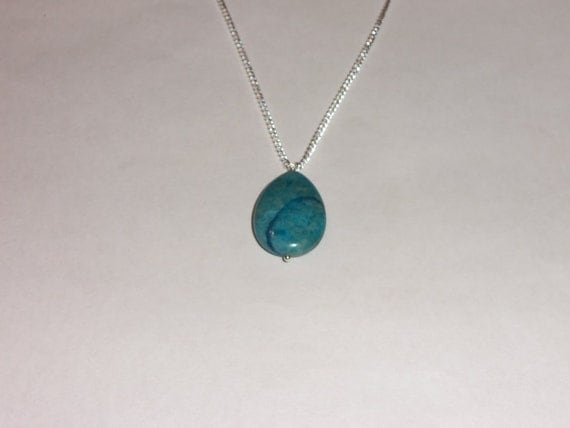 This turquoise blue agate pendant hangs from sterling silver chain. The stone is very pretty and has different colors in it but turquoise is the main color. The chain measures approximately 20 inches.
Get this great necklace here: http://www.designsbycherrae.etsy.com.